Now you can integrate your account on multiple platforms to KIRIM.EMAIL by using Zapier. Zapier is a tool for automation-based website that facilitates you to integrate your accounts in many platform very easily.
The integration of our intent here is to synchronize data and connect continuously cross platform. For example, you are using the Google Form to capture customer data, and then save it in Google Sheet.
With Zapier you can store customer data are not only in the Google sheets, but also in many platforms one of which is KIRIM.EMAIL. The upside you don't need to do that manually.
Just by doing the settings one time, Zapier will do the job automatically and continuously until you stop it.
Here's some of the integration platform to KIRIM.EMAIL by using Zapier that you can use to simplify your work.
Google Apps
There are many applications from Google that you can integrate them into the KIRIM.EMAIL through Zapier. This is a list of the application.

Shopify
When there are people who do order or make a payment on Your Shopify platform, with this Zap them automatically into Your subscribers.

Facebook Lead Ads
Now you can export data from Facebook Ads Leads and sync them to your KIRIM.EMAIL very easily, quickly and automatically.

ManyChat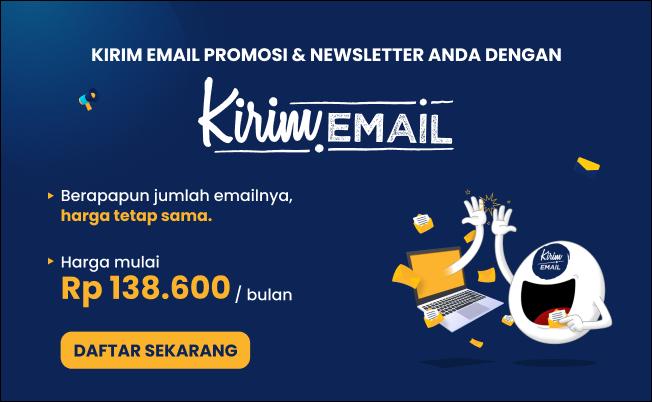 If Your Facebook Page using bots such as ManyChat, you must use this Zap. Because with this Zap people who chat can become subscribers automatically.

Latest posts by Muhammad Sholeh
(see all)