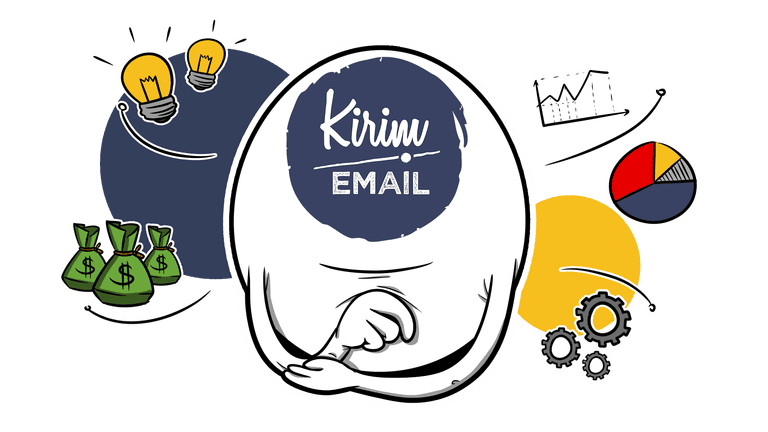 Follow the instructions below to claim your serial codes
We provide you a tutorial video to guide ease your steps down here:
How to claim your serial codes?
First, you will be directed to the registration page to create KIRIM.EMAIL account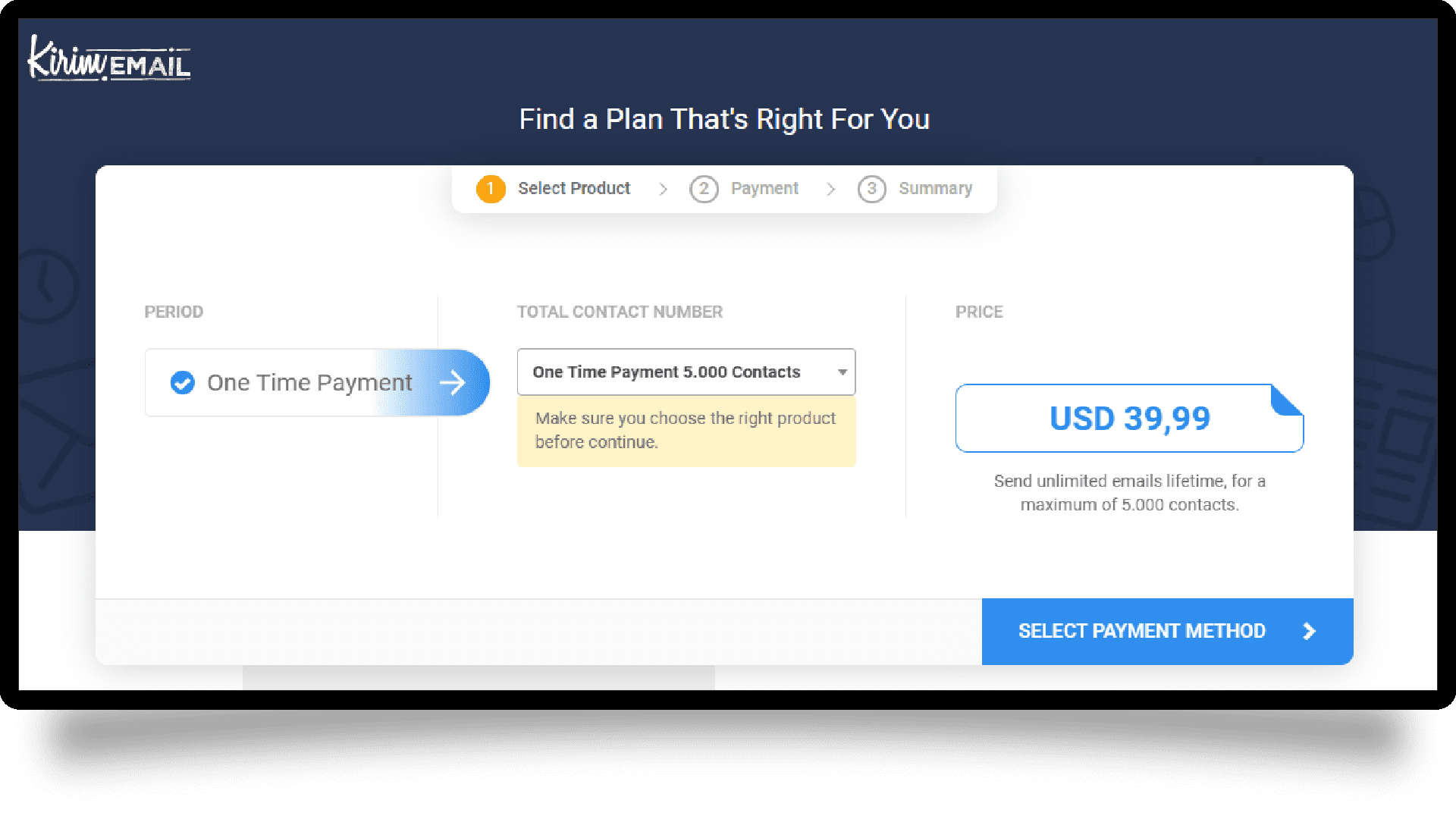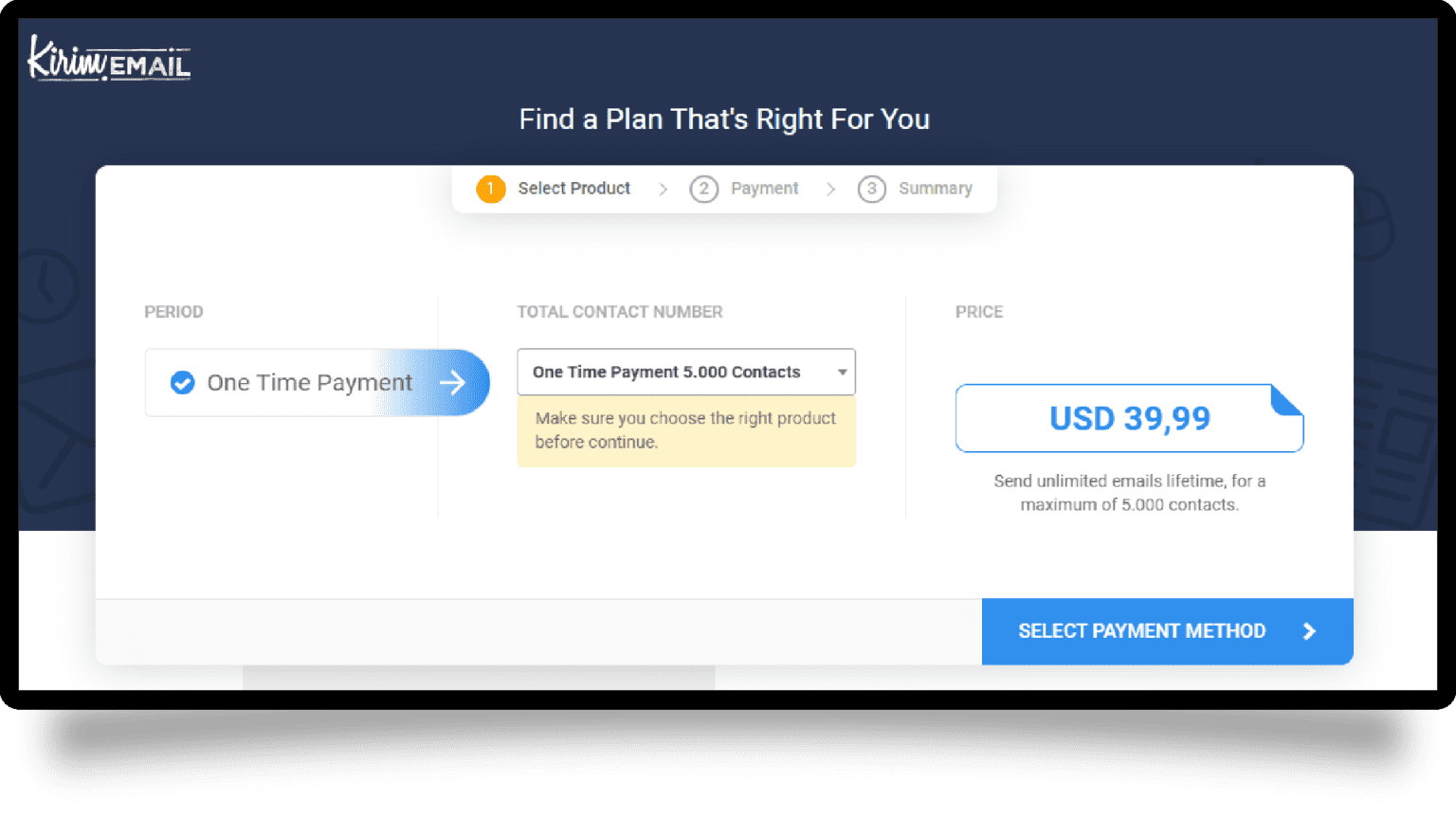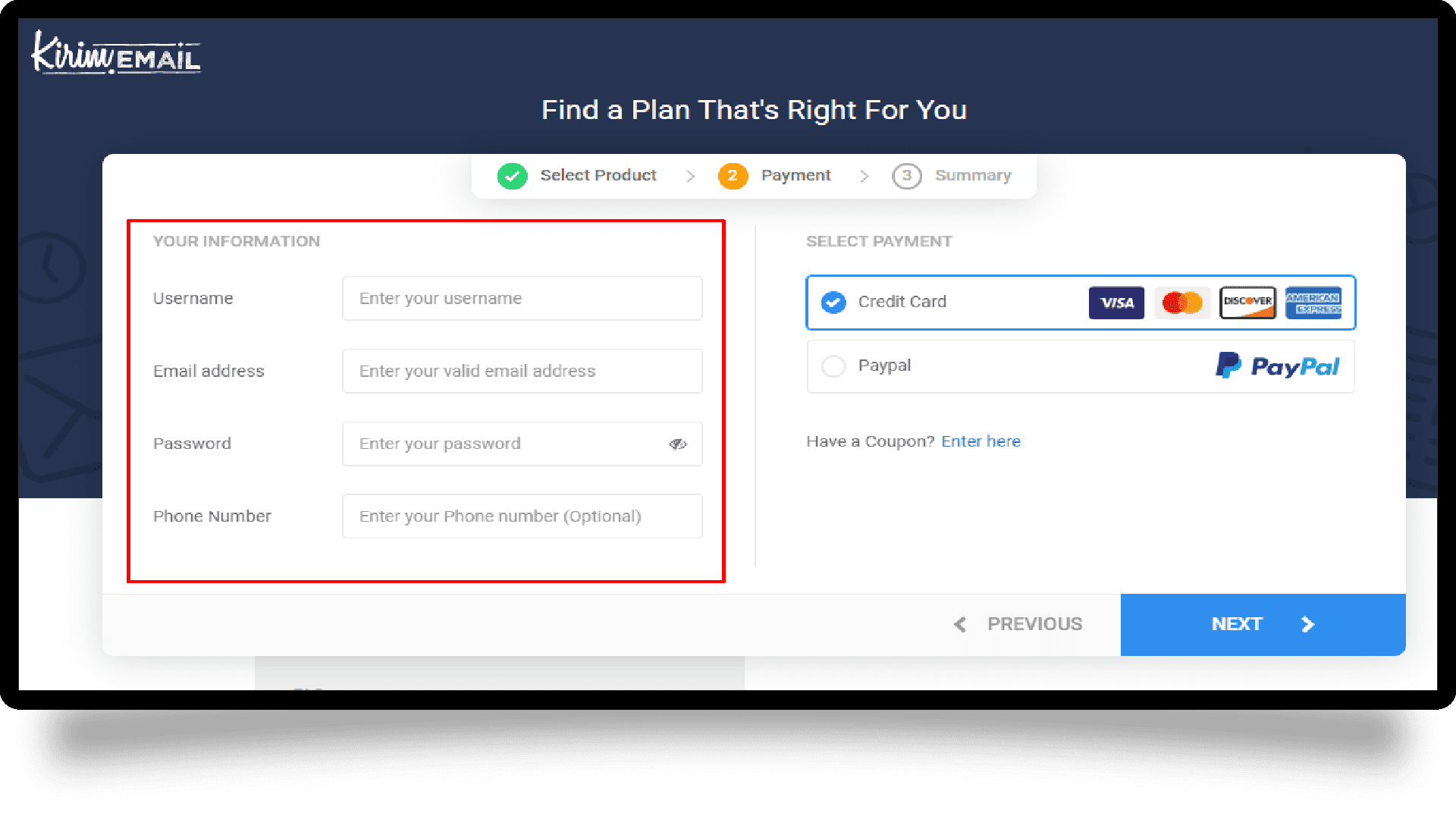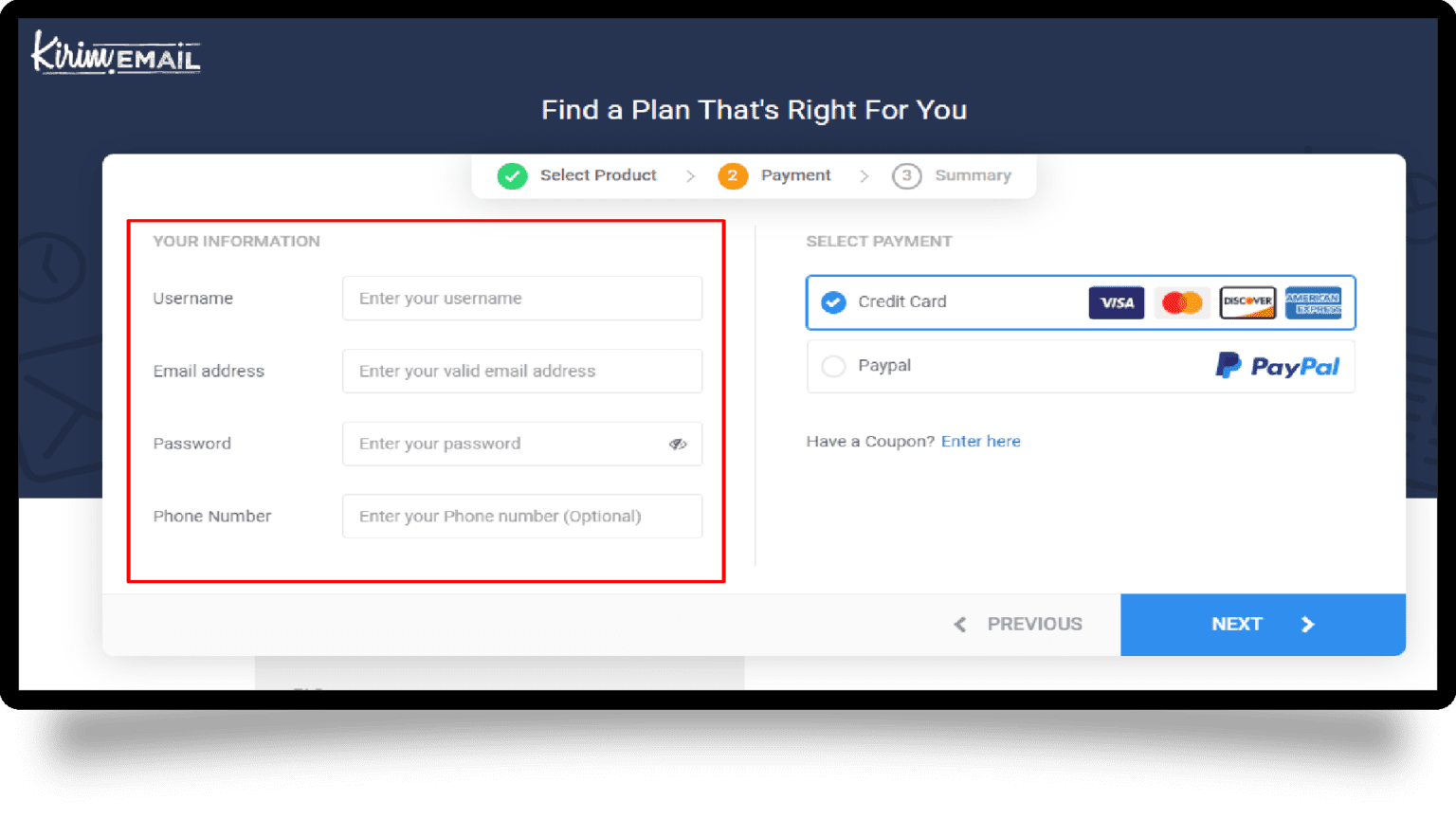 Second, you have to fill in your data like username, email address, password, and contact number to reach you as a customer
By using the code, your account is instantly active. You do not have to provide your data nor your credit card details. The credit card payment method option is only a default system when you are creating an account.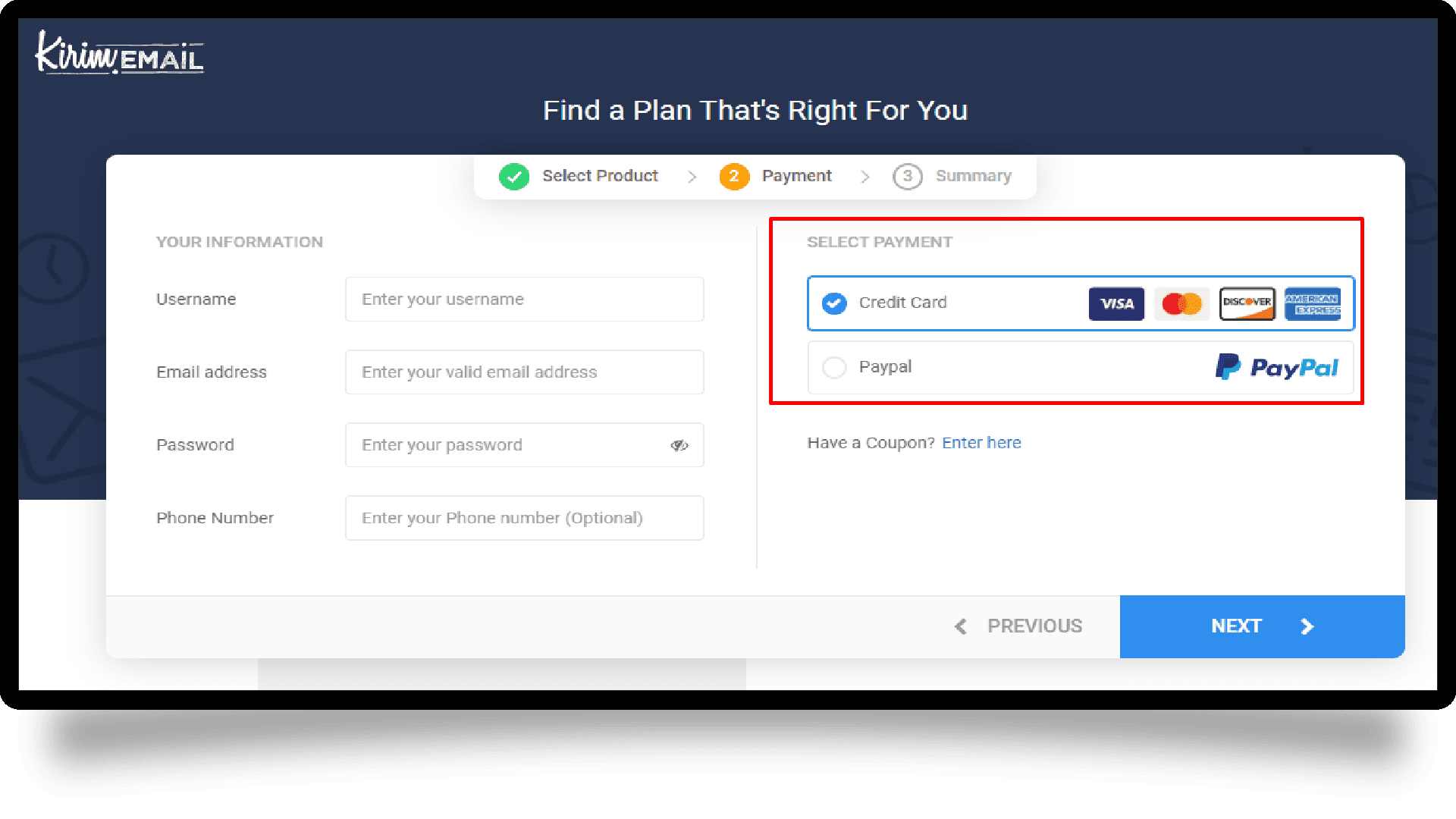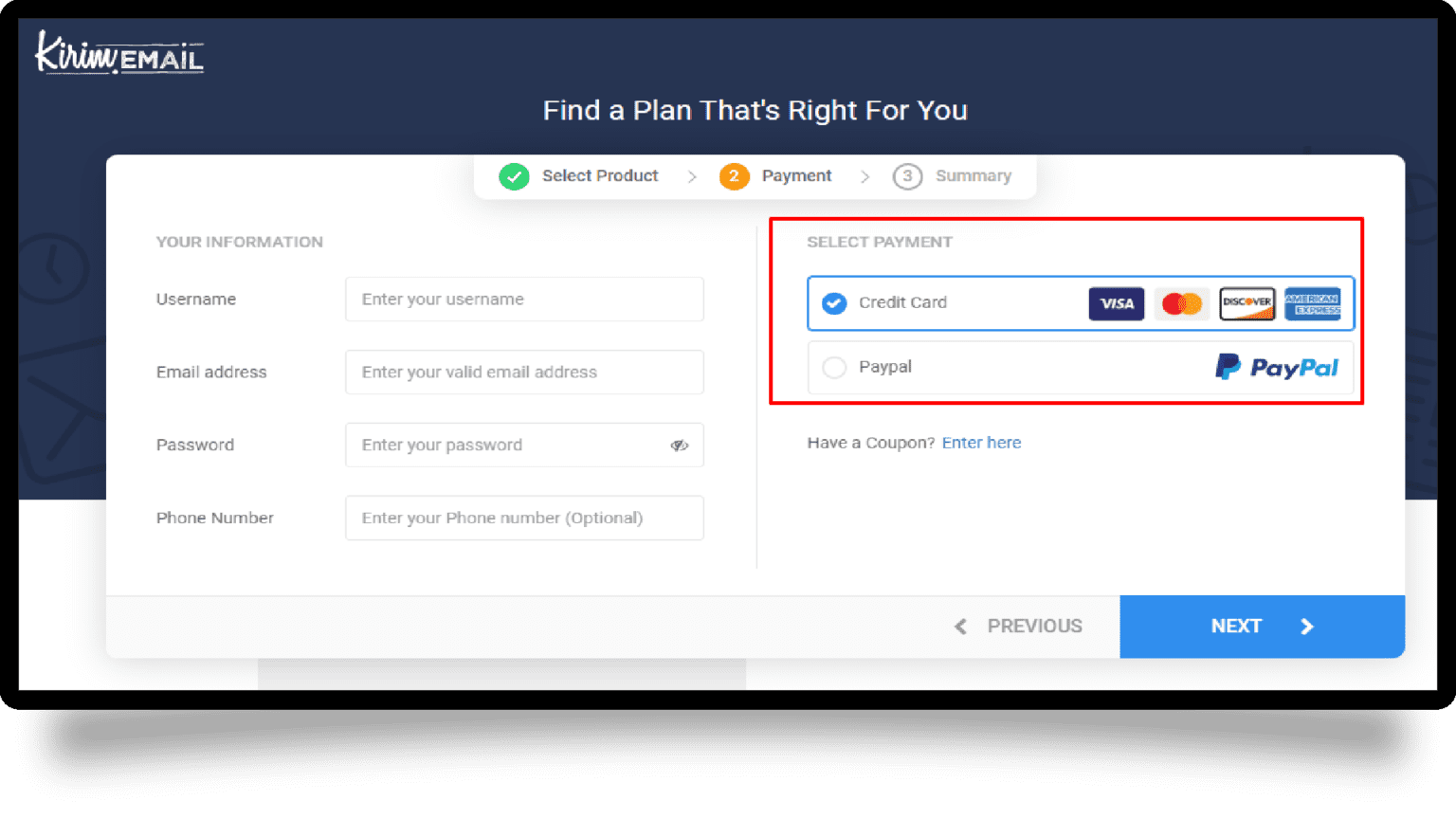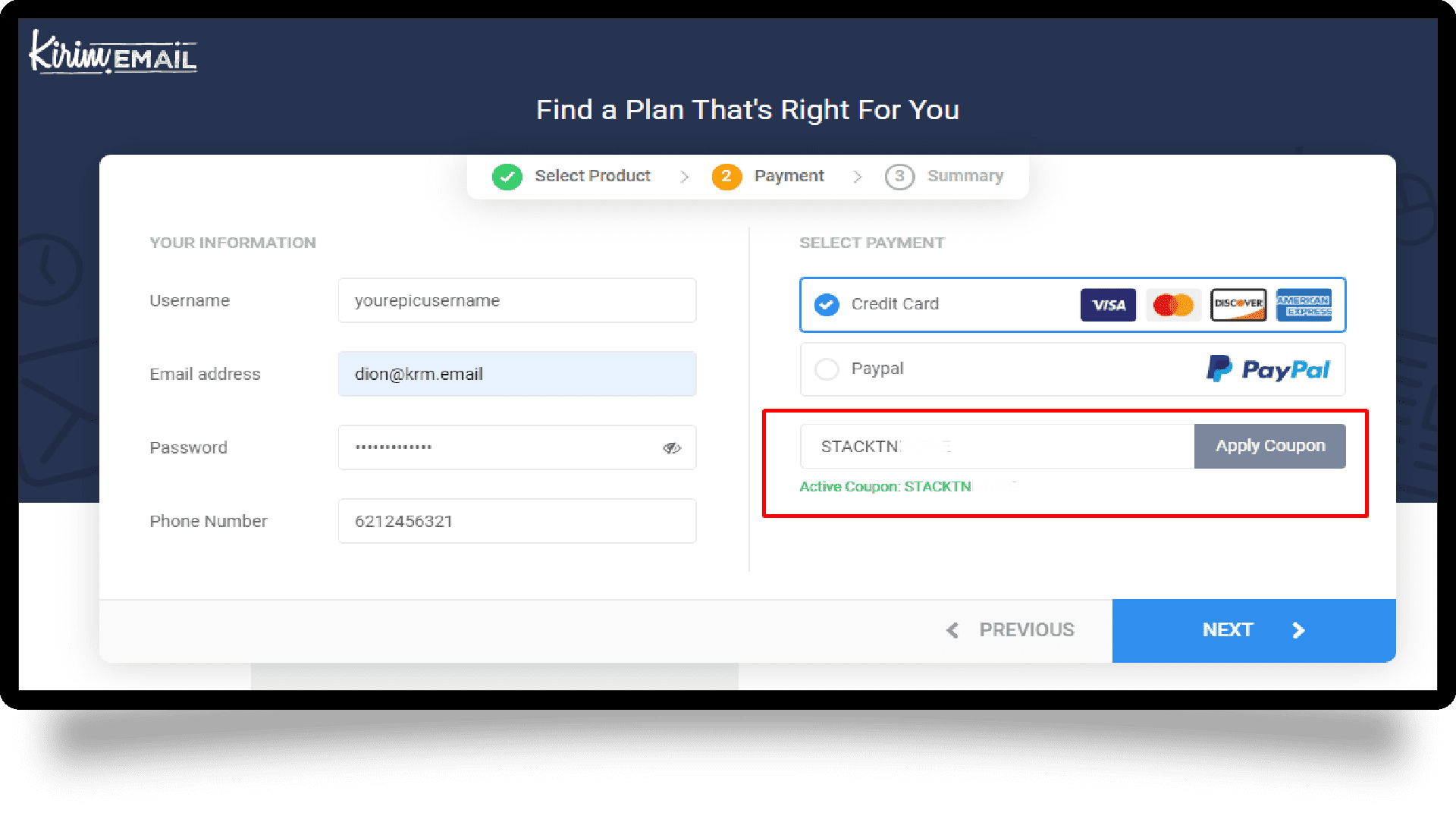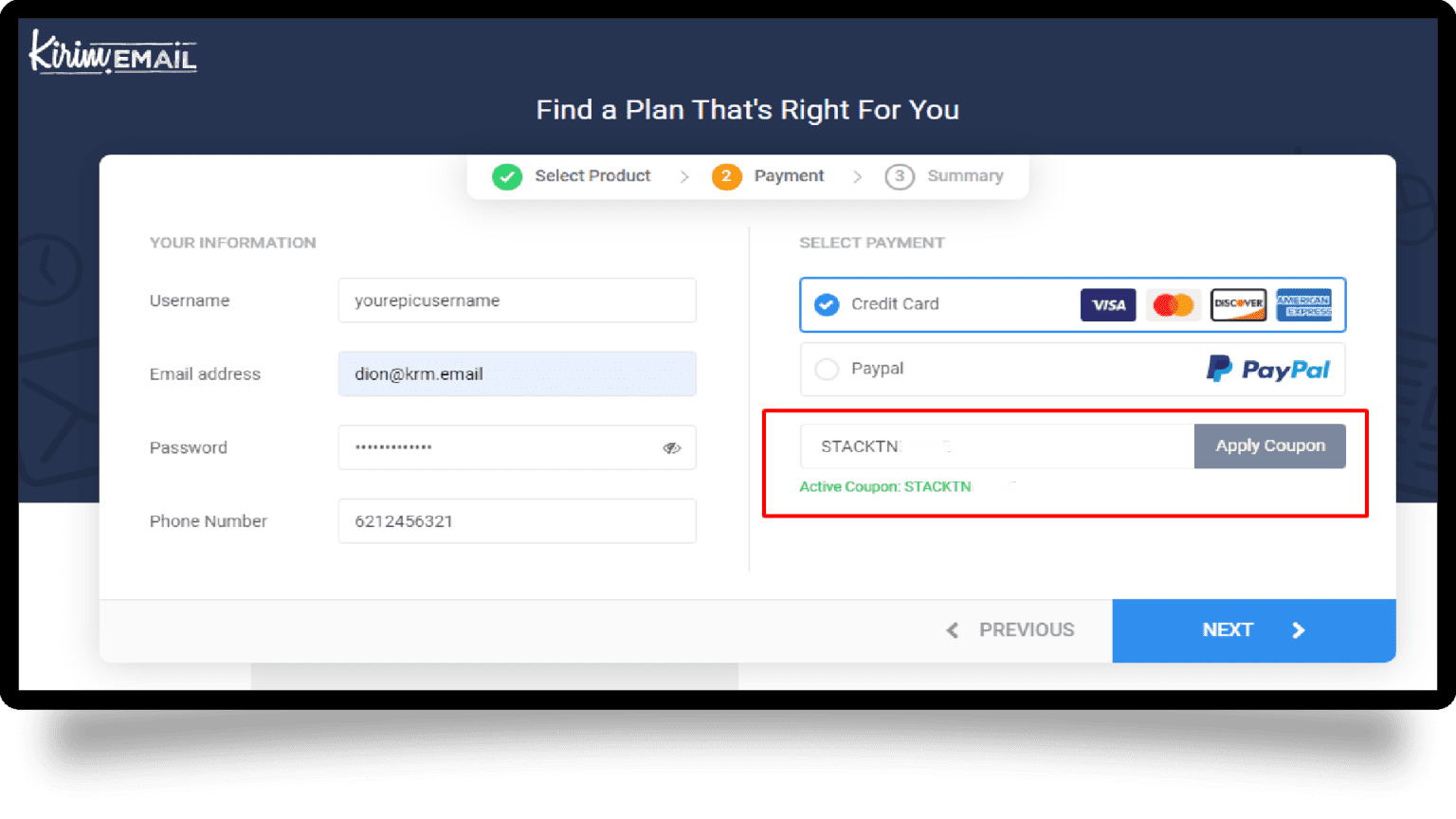 Fourth, you can fill in the available coupon column by typing the serial codes from StackCommerce with 100% discount
Check again all your data to avoid a false data like your package, username, email etc.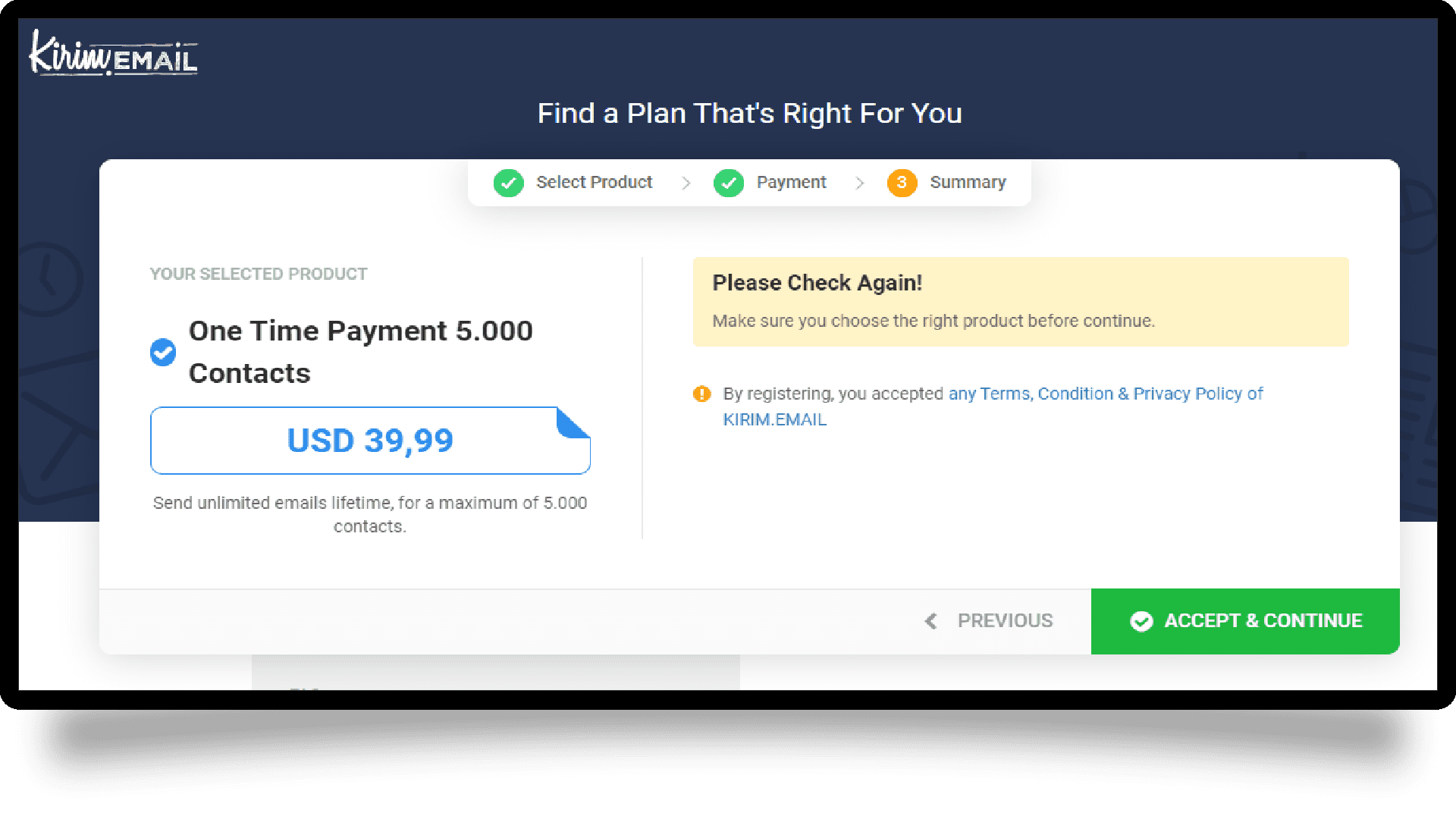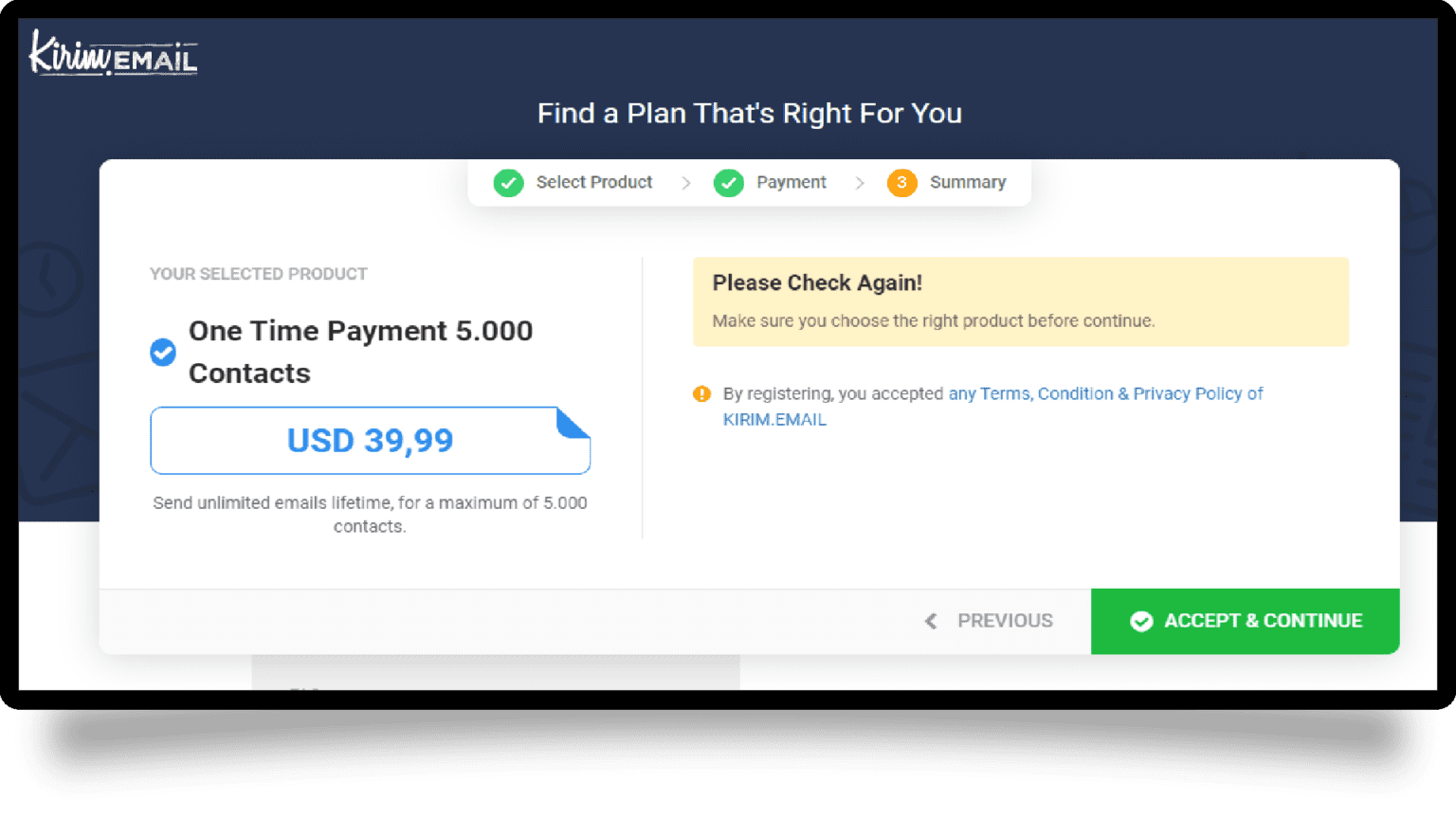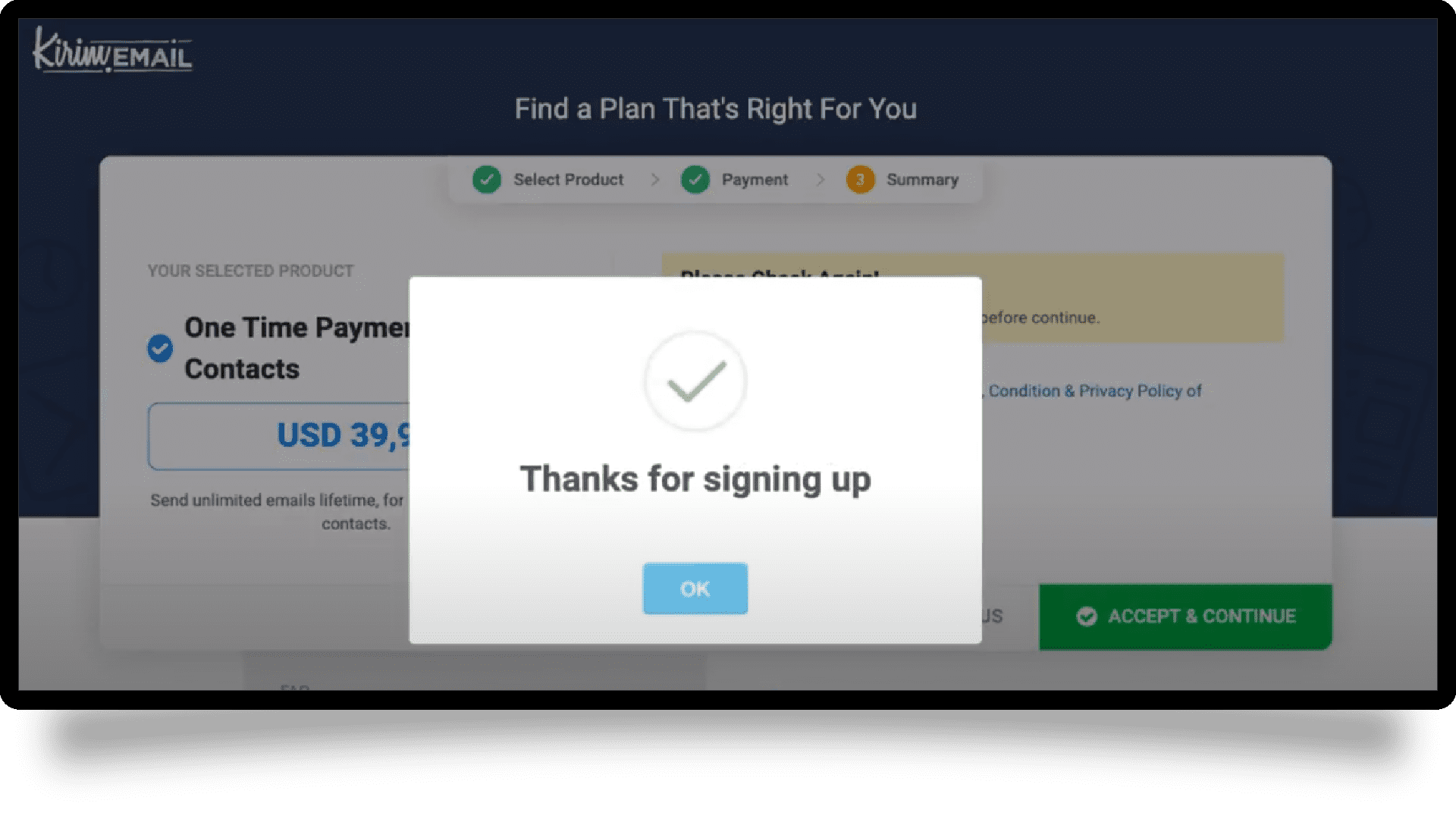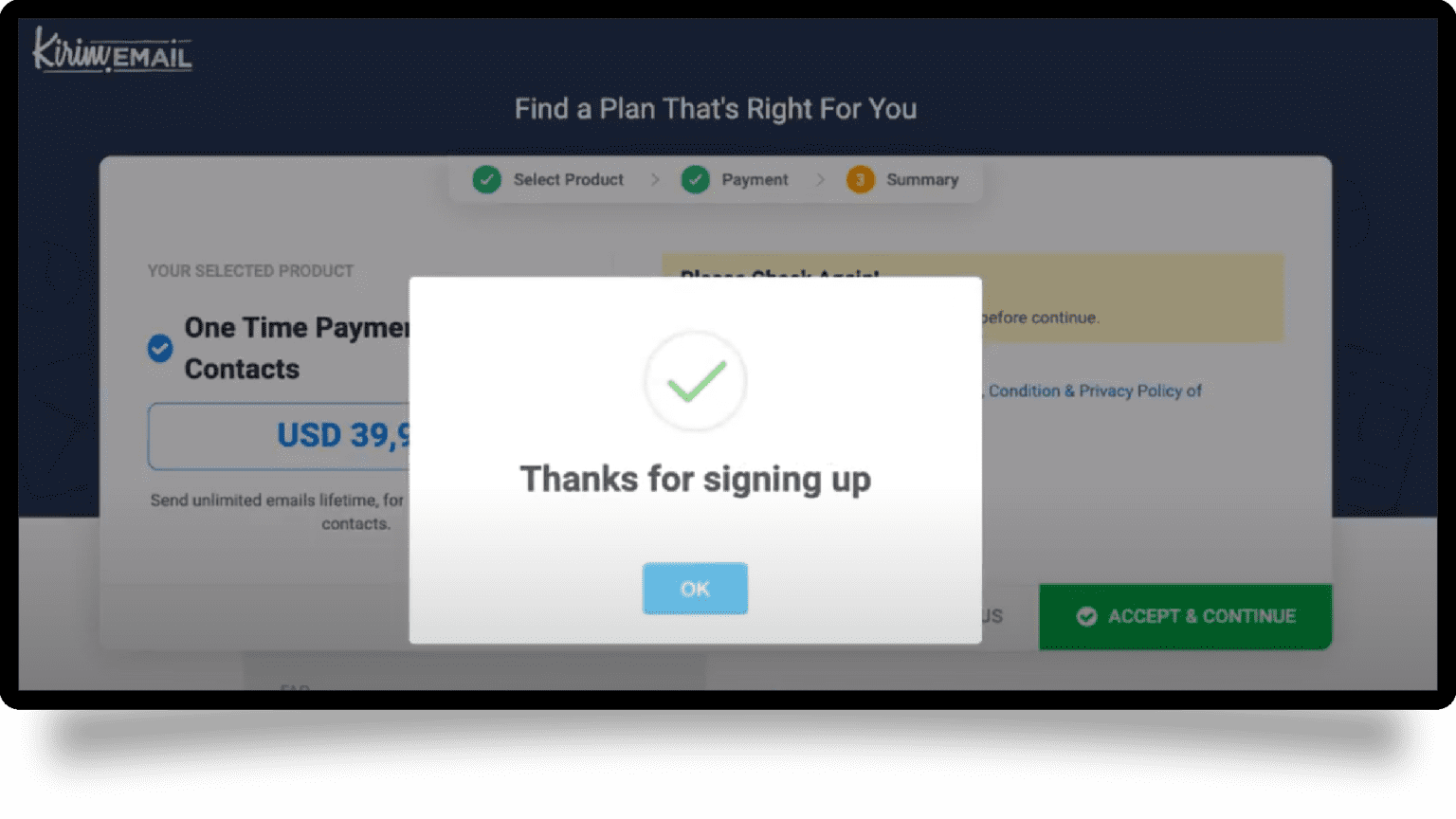 You created your account successfully, now you can use your account in KIRIM.EMAIL anytime you want.
If you find any trouble while you are claiming the serial codes, you can contact our support by clicking the live chat button in the bottom-right corner of this page or you can contact us at support@kirim.email